Canada Blooms 2020 Feature Garden Profile
BIENENSTOCK NATURAL PLAYGROUND

Back by popular demand, the Bienenstock Natural Playground will be at Canada Blooms to delight children of all ages.

Bienenstock returns with a play space that will be a centre for inclusion and personal achievement for people of all abilities. In contrast to a disturbing recent trend of paved, lifeless and sterile environments that are lauded as "accessible" playgrounds, Bienenstock will offer a full sensory experience with nature that is accessible to everyone. The fully interactive and barrier-free play space is inspired by the work of Sandy Mitchell MBE; born with cerebral palsy, Sandy is a three-time equestrian Paralympian as well as the founder of Windreach Farm which provides an accessible natural environment for individuals of all ages with special needs.

This garden at Canada Blooms will be built into the rolling topography of a rich, natural Carolinian forest planting. A feast for the senses, it will include universal access to all aspects of play. The nature play space will include a pond and stream, natural amphitheatre, a slide carved into a massive granite slab, sand and water play, tree fort, and a ropes and log mash. Come for the pure joy of play or experience the educational seminars on the benefits of full sensory engagement to people of all abilities. We can hardly wait to see you in our garden at Canada Blooms.

About Bienestock Natural Playgrounds
Bienenstock Natural Playgrounds is a leader in the development of natural playgrounds. We're committed and passionate about sharing our expertise and insight of design and landscaping. We are advocates of this movement, sharing our knowledge worldwide. We believe in improving the experiences of kids in their playgrounds. Our team includes award winning designers, architects, planners and educators who are united by their belief in the need to craft outdoor spaces that support children's development through immersive experiences with nature.
---
Toronto Flower Show Happenings
Holidays bring thoughts of gifts, and the Toronto Flower Show at Canada Blooms has been called a gift to show-goers in March. Organized by dedicated volunteers from the Garden Club of Toronto, the Toronto Flower Show is always a delight. Each year, you will see displays based on the theme of the show – this year, it is Birds of a Feather. There is an annual photography competition for amateur photographers, open to anyone anywhere who wants to enter, with classes like "From a Bird's Eye View" and "Love Birds." The children's creative class will feature dozens of creatively decorated ball caps. Many of our Horticultural competitions are open to the public – we'd love to see your plants that you have nurtured over the winter. For the Photography and Horticulture competitions, details are in the online Competitors' Schedule.

This year as usual, you will see some of our popular Horticultural exhibits that have a design component as well, with titles like "Birds of Prey" and "Free as a Bird." Stunning floral designs will be created by International floral designers in the class "Aerial Odyssey." Fabulous designs created by talented amateur floral designers will feature in classes such as "Something to Crow About" and "Flight of Fancy." This show will present floral designs in the Dutch-Flemish style, Op Art, the ever-popular minis, and the very latest designs in many other styles. Come and enjoy! .
---
Highway Of Heroes Tree Campaign

Rosemary Christmas Tree Care
The goal of the Highway of Heroes Tree Campaign is to plant 2 million trees that will be a tribute to the men and women who fought for Canada in our wars, and a living memorial to the 117,000 who died for freedom.

To date the campaign, truly a group effort, has been able to raise over $7.5 million toward their goal. But there is still a long way to go! Highway of Heroes is asking for your help to continue raising money for this admirable campaign. All donations from now until midnight December 31st, 2019, up to $100,000 will be matched by a generous benefactor that wishes to remain anonymous.

Spread the word: Share HOH Facebook Posts, encourage your friends and family to support the campaign

Donate: visit hohtribute.ca/donate, all contributions are matched dollar for dollar

Share: Send your stories to info@hohtribute.ca, they don't just grow trees, they grow communities.
(visit HOH Tribute)

If you are looking for an alternative to your mini Christmas tree, why not consider a Rosemary Christmas tree. Its piney scent is invigorating and you can even use it on your potatoes or on a roast.

Care:
► Place in a bright light in a south or west-facing window. The more light the better.
► This is a Mediterranean plant that needs moisture, however they are used to growing on hillsides so the roots don't like to stay wet. Keep the soil evenly moist by checking the pot every few days.
► You might want to consider re-potting, to offer a little more space and new soil.
► Once the frost has left you can move it outside, remember to fertilize every few months and let it grow naturally.

For information on Rosemary visit your local garden centre or check out these articles by TheSpruce.com and Master Gardener of Ontario.
---
Gilda's (Club) Gnome Garden At Canada Blooms
When you come to Canada Blooms in March, make sure to look for Gilda's Gnome Garden.

20 adorable gnomes, painted by local celebrities and artists, will be planted in the garden, and ready for bidding on in a silent auction. Money raised from the auction will go to Gilda's Club of Greater Toronto, an organization that supports people who are living with cancer, and their families. Gilda's Club was named and developed in honour of Gilda Radner, the actor and comedian and one of the originators of Saturday Night Live.

The mission of Gilda's Club is to ensure that all people impacted by any cancer are empowered by knowledge, strengthened by action and sustained by community. Emotional and social support are essential to a complete cancer care plan. All networking and support groups, educational workshops and social activities are provided free of charge.

The 5 core programmes of Gilda's Club are: support groups for adults, teens and children, education workshops, healthy lifestyle activities, art-based programmes, and referrals and resources. The Club also hosts a March break camp and a July summer camp for children whose lives have been affected by a cancer diagnosis in the family.

Here is a sneak peek of some of the gnomes that will be up for grabs. To the right is the National Ballet's Artist-in-Residence and frequent judge on So You Think You Can Dance Canada, Rex Harrington's gnome.
---
Preparing For The Festival
Well, it is that time of year again.
Canada Blooms Horticultural Director, Derrick Hawley and his team have been hard at work getting ready for the 2020 festival. They have been transporting trees, shrubs, various plants and even sod to Otter Greenhouses. Otter has set aside 16,000 sq. ft. of green house space for growing over the winter.

Rodger Tschanz and the team at the University of Guelph are also growing a number of plants. Rodger, a teacher at the U of Guelph, created and manages the University's Ornamental Trial Garden Program. The trials are where they test the growing habits of a variety of plants to see which are best suited for our Ontario conditions. Those varieties that are deemed best will then be seen at your local nurseries.

Just before opening, the trees, shrubs, and plants will be transported to the Enercare Centre and then arranged into stunning gardens and special features. Derrick says we should expect to see Flowering Dogwoods, Hydrangeas, Hostas, Ferns, Ginkgos, Sunfinity Serenity Dahlias and much more.

So come on out and enjoy your first breath of Spring at Canada Blooms and discover the thousands of trees, shrubs and plants in March.
---
Unilock
Celebrity Stage

Garden Solutions Stage presented by Harrowsmith

You aren't going to want to miss Charlie Nardozzi, award winning garden speaker, radio and TV host at Canada Blooms on the Unilock Celebrity Stage on Sunday, March 15.

Charlie delights in making gardening easy, simple and approachable for all ages. He's authored 6 books, has radio and TV shows in the Northern US, speaks at flower shows, and garden clubs around the USA and and Canada.

Charlie holds webinars and leads international garden tours. He's also a consultant for gardening companies and kids, senior, community and veteran's garden programs.

Find out more about Charlie by following on
Twitter: @charlienardozzi,
Facebook: Charlie Nardozzi,
Instagram: charlienardozzi
or check out his website and Blog

Meet Harrowsmith's Food Editor Signe Langford, on Saturday, March 21 on the Garden Solutions Stage presented by Harrowsmith Magazine.

Signe's first book, Happy Hens & Fresh Eggs was published in 2015 and she is currently working on her second book, all about cooking with and growing North American indigenous edibles.

Signe writes and edits for several print and online publications—LCBO's Food & Drink, The National Post, The Toronto Star, Toronto Life, The Globe and Mail, Zoomer, Canadian Gardening, Garden Making, Canadian Living—to name but a few, and of course for Harrowsmith Magazine.

Find out more about Signe at her website or subscribe to Harrowsmith Magazine.
---
THE PERFECT CHRISTMAS GIFTS FOR YOUR SPECIAL ONE
Are you looking for a great Holiday Gift?

Is there a garden enthusiast on your holiday list that has you stumped? Need an awesome gift? Check out our picks for the holiday season....
---
...Why Not Give The Gift Of Knowledge?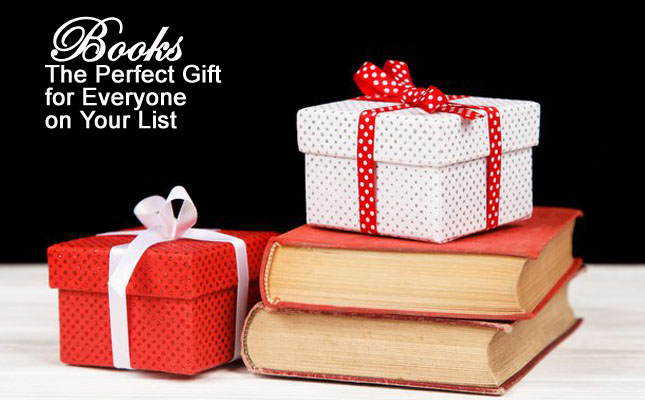 There is something for every gardener in your life, from expert to novice, all will be delighted with these wonderful books from Canada's top experts (who will be joining us at Canada Blooms 2020).

100 Easy to Grow Native Plants by Lorraine Johnson, Douglas & McIntyre or The Canadian Gardener's Guide from DK Canada edited by Lorraine Johnson.
Escape to Reality by Ben & Mark Cullen, and The New Canadian Garden by Mark Cullen, Dundurn Press available Chapters, Home Hardware and local bookstores, visit MarkCullen.com.
Foodscaping: Practical and Innovative Ways to Create an Edible Garden and Northeast Fruit & Vegetable Gardening by Charlie Nardozzi, Cool Spring Press, available at Amazon, visit GardeningWithCharle.com.
Raised Bed Revolution: Build it, Fill it, Plant it ... Garden Anywhere by Tara Nolan, Quarto Publishing, available at Chapters/Indigo, Amazon.ca and local bookstores.
Pre-order Tara's new book Gardening Your Front Yard: Projects and Ideas for Big and Small Spaces available in March (see Book Nook below)
Happy Hens & Fresh Eggs, by Signe Langford, Douglas & McIntyre, available at Chapters/Indigo and Amazon.ca, visit Signe's Kitchen.
Garden Made:A Year of Seasonal Projects to Beautify Your Garden and Your Life, Home Apothecary and Good Clean Fun by Stephanie Rose, Roost Books, available at Amazon.ca and Chapters/Indigo, or pre-order Stephanie's new book Garden Alchemy visit available in February, visit GardenTherapy.com

Come out and meet your favourite authors at Canada Blooms
(these books will all be available at the festival in March as well).
---
...Or What About Something For The Birds?
Do you have someone who likes watching birds in the backyard? Here are a few ideas for the birding enthusiast.

Mark's Choice Upside Down Suet Feeder, chickadees, nuthatches and woodpeckers will enjoy hanging on this upside down feeder.
Pine Nesting Box, with an easy clean out door and well ventilated for your feathered guests.
Squirrel Resistant Bird Feeder, let's birds in and keeps large squirrels out.
Bird Seed, Mark's Choice has a variety of bird seed for any backyard feeder.

For more birding products and advice, visit Mark Cullen's website and sign up for his news letter.
---
...Or What About The Perfect Stocking Stuffer?
Give that special someone Canada Blooms Festival Tickets.
Regular Admission tickets are online or through the Canada Blooms Head Office.

As a special thank you to all our supporters, exhibitors and volunteers
we invite you to take advantage of our 2-for-1 holiday special!
Now until December 31st you can purchase up to
4 Adult Admission tickets (2 x 2-for-1) for 50% off.
(Note: Children 12 and under are FREE).
Use the ticket link and enter the Promo Code: MERRY.
Thanks to all the sponsors, speakers, exhibitors and volunteers
who make Canada Blooms the most wonderful gardening experience of the spring.
We appreciate all your support.

Tickets will be available at other retailers in early January.
Visit our ticket sellers page for a complete list.
---
Book Nook


Gardening Your Front Yard is an active, inspiring resource that shows you how to treat your front yard like a backyard without sacrificing beauty, from choosing the right plants to building front patios and walkways.

With her unique combination of DIY/building savvy and gardening expertise, author Tara Nolan (Raised Bed Revolution) weaves you past the main pitfalls you may encounter when trying to fit a garden or gardens between your home and the street. This beautiful and comprehensive hardcover book shows how to accomplish several hardscaping projects, such as building borders, edging, and walkways, as well as making your own raised beds, planting containers, trellises, rose arbors, privacy screens, and more—all custom-designed for the rigours of front-yard gardening.

Pre-book your copy at Amazon or Chapters.
Sign up to the SavvyGardening newsletter for great advice.

Tara will be at Canada Blooms on Opening Day, Friday March 13.
---
Easy Christmas Cookies From The Wicked Noodle
Easy Christmas Cookies with Holiday Pretzels
Yield: 72 cookies
Prep Time: 10 minutes
Cook Time: 6 minutes
Total Time: 16 minutes

These really are the easiest Christmas cookies you can make! They're always a hit and will fly off of your cookie tray. Give some as homemade gifts, too!

Ingredients
• 1 bag waffle or holiday-shaped pretzels
• 1 bag holiday M&M's plain or peanut butter chocolate candies
• 1 12-oz bag Hershey's Milk Chocolate Kisses

Instructions
1.Preheat oven to 170 degrees.
2.Open the bags of pretzels and remove all the unbroken pretzels.
3.Place them on waxed paper-lined cookie sheets in a single layer.
4.Unwrap Hershey's Kisses, place one on each pretzel, repeat for an entire cookie sheet.
5.Place cookie sheet in the preheated oven and "bake" for six minutes.
6.Immediately upon removing from the oven, place one M&M on top of semi-melted Hershey's Kiss. 7.Place entire cookie sheet in refrigerator until cookies are set.
8.Place in cute holiday bags or on a cookie tray for your guests to enjoy!

For more recipes visit TheWickedNoodle.com
---
Special Offer: GTA Home & Reno Show

Be an early bird & save!
Toronto Home Shows is offering a special early bird discount from now until December 31st for the GTA Home & Reno Show. Enter promotional code "EARLYBIRD" in check-out and save.

GTA Home & Reno Show Feb 14 - 17, 2020
Be Inspired! Visit the GTA Home & Reno Show to get all the advice you need to tackle any upcoming home renovation project. Use this link to get your 2-for-1 tickets.*

*Discount is valid on adult admission only (2 for $15). Discount ends December 31, 2019.

(Find out more about GTA Home & Reno Show)
---
Calling All Volunteers
The Volunteer program is open to volunteers age 14 and older who are interested in being a Canada Blooms' ambassador from March 13-22, 2020 (there are some pre- and post-festival positions available as well). Students in Ontario can earn credits toward community hours.

Volunteers MUST be able to commit to a minimum one 4 hour shift during the ten day festival. With lots of positions available there is something for everyone. So, come join us! Work a little, Play a little and share in the excitement. If you volunteered last year, invite a friend or two to join you.

Visit our website and sign up today!
If you have any questions please contact:
General Volunteer Coordinators: Marilyn Maleta/Barb Ginsberg at bloomsvolunteers@gmail.com or call Lisa Pascoe at 416-447-8655 x 7721

If you are interested in pre-festival plant organizing and planting, change over and post-festival cleanup, please contact: Horticultural Volunteer Coordinator: Tanya Smith at bloomshortvolunteers@gmail.com or call Derrick Hawley at 416-447-8655 x 7730

If you are a Garden Club of Toronto member and would like to volunteer for the Toronto Flower show please email: gardenclubooftoronto.on.aibn.com

Come volunteer, Canada Blooms needs you to flourish. Please note that both the TTC and GO Train have stops at the Enercare Centre and parking after 4:00 pm Monday-Friday is FREE.
---
Revisit Floral Alley From Canada Blooms 2019
As we are gearing up for Canada Blooms 2020, take a look back at Floral Alley Entries by:
Bridgett C Brown, Jennifer Harvey, Derrick Harry Foss, Brad Higginson & Rada Ristich, Sabine Calame, Melani Nemeskovic, Rhonda Jaxa-Aksentowicz & Svetlana Papushina, Nadya Katchurina & Joanne Zorzi, Araz Adam, and Julie Drago.
---
CONTESTS

Win A 4-Pack Of Tickets To The
GTA Home & Reno Show

Enter To Win A Copy Of
Raised Bed Revolution

Enter to win a 4-pack of tickets to the GTA Home & Reno Show presented by RE/MAX for innovative products and great advice from real pros.

Looking to scratch a few things off your to-do list, update your kitchen perhaps? Not to worry, all the advice and inspiration you need will be waiting for your at the show.

Contest Closes January 24th
(enter contest now)

Enter To Win A Copy of Tara Nolan's Raised Bed Revolution


Raised Bed Revolution provides you with information on size requirements for constructing raised beds, height suggestions, types of materials you can use, and creative tips for fitting the maximum garden capacity into small spaces--including vertical gardening.



Contest Closes February 7th
(enter contest now)
---
DIY Cookie Cutter Ornaments From Martha Stewart

Looking for something fun and memorable for your Christmas tree or decorations? Take a page out of Martha Stewart's creative book.

What You Need:
Aluminum Cookie Cutters Patterned Paper
Photocopies of Pictures Card Stock
Pencils Scissors
White craft glue Needle
Ribbon & Beads

Steps:
1. Choose patterned papers or colour-photocopy pictures onto card stock. Trace cutter on top; cut out. Dab white craft glue along cutter's edge. Press paper in place; let dry.

2. Thread narrow ribbon through needle; poke between paper and cutter, and wrap ribbon around top of cutter. Slip a bead over ribbon's ends; knot.

3. Enjoy.