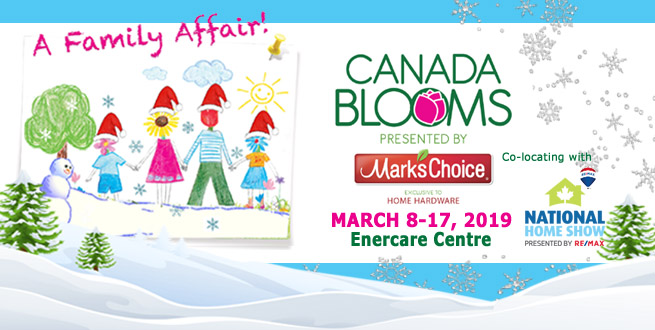 Canada Blooms 2019 Feature Garden Profile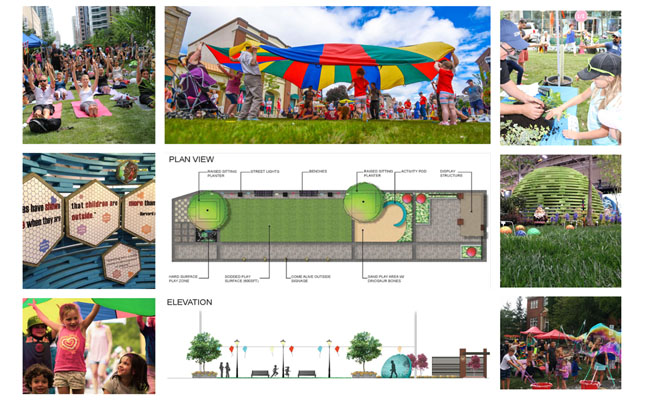 GREEN STREETS PLAY ZONE
by Landscape Ontario, Wentworth Landscapes and Come Alive Outside
Landscape Ontario and Come Alive Outside are partnering to create a Green Street at Canada Blooms to highlight the physical and mental benefits of the diverse landscapes in our communities. This play space is aimed to promote green time, not screen time and is made possible by the generous support of Landscape Ontario and members of the Nursery Sod Growers Association! The Green Street Garden is the place where kids and kids at heart can come play in a way that inspires creativity and imagination! Play a game, build a castle or plant seeds, there is fun for all! Join us at the Green Street Play Zone to play and learn about the many benefits that the landscapes in your community have to offer!
---
Toronto Flower Show Happenings
The Garden Club of Toronto held its first flower show in 1949, and over the years has held shows in the Automotive Building, Sony Centre for the Performing Arts (formerly the O'Keefe Centre), Casa Loma, Royal Winter Fair and the Civic Garden Centre.

In 1997, marking the Garden Club of Toronto's 50th anniversary and Landscape Ontario's 25th anniversary, the two organizations decided to celebrate with the founding of Canada Blooms, where club members produced a very successful flower show.

Over the following years the Toronto Flower Show evolved into an integral part of Canada Blooms. Horticulture and Photography classes are open to anyone. Floral Design classes are open to those who qualify. International participants are by invitation only.

All entrants in the Toronto Flower Show are amateur designers and horticulturalists. If you would like to enter please visit our website for a competitors schedule.
---
Harrowsmith Always Evolving

Christmas Cactus Care
The Harrowsmith brand is just like the seasons, we are changing and evolving, annually. Still, there are four pillars that we hold strong to: Make. Grow. Sustain. Share. We want good, solid content in your hands, in every possible way and more of it!

In 2019 we will be extending our audience with more how-to videos, podcasts and our inaugural print copy of the summer issue. This will be available exclusively to subscribers only, so, don't miss out!

Subscribe now, visit www.harrowsmithmag.com and check our our new trailer.

Did you know that the Christmas cactus (Schlumberge x buckleyi) is originally from the tropical rainforests in Southeast Brazil? They lived in the treetops, branch hollows and decayed leaves above the ground. It is not from the hot dry conditions of the desert as the word 'cactus might make us think.

Christmas cactus grow better when they are "pot bound", or when the container and root system are about the same size. They should also have organic, humus-rich soil. They require bright, indirect ... (continue reading)
---
Preparing For The Festival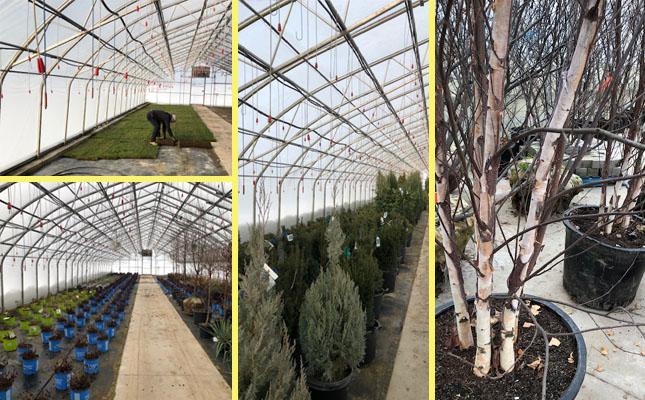 Well, it is that time of year again.
Canada Blooms Horticultural Director, Derrick Hawley and his team have been hard at work getting ready for the 2019 festival. They have been transporting trees, shrubs, various plants and even sod to Otter Greenhouses. Otter has set aside 16,000 sq. ft. of green house space for growing over the winter.

Rodger Tschanz and the team at the University of Guelph are also growing a number of plants. Rodger, a teacher at the U of Guelph has created and manages the University's Ornamental Trial Garden Program. The trials are where they test the growing habits of a variety of plants to see which are best suited for our Ontario conditions. Those varieties that are deemed best will then be seen at your local nurseries.

Just before opening, the trees, shrubs, and plants will be transported to the Enercare Centre and then arranged into stunning gardens and special features. Derrick says we should expect to see Flowering Dogwoods, Hydrangeas, Burning Bush, Knock Out Roses, Japanese Maples, Sunfinity Sunflowers and much more.

So come on out and enjoy your first breath of Spring at Canada Blooms and discover the thousands of trees, shrubs and plants in March.
---
THE PERFECT CHRISTMAS GIFTS FOR YOUR SPECIAL ONE

Are you looking for a great Holiday Gift?

Is there a garden enthusiast on your holiday list that has you stumped? Need an awesome gift? Check out our picks for the holiday season....
---
...Why Not Give The Gift Of Knowledge?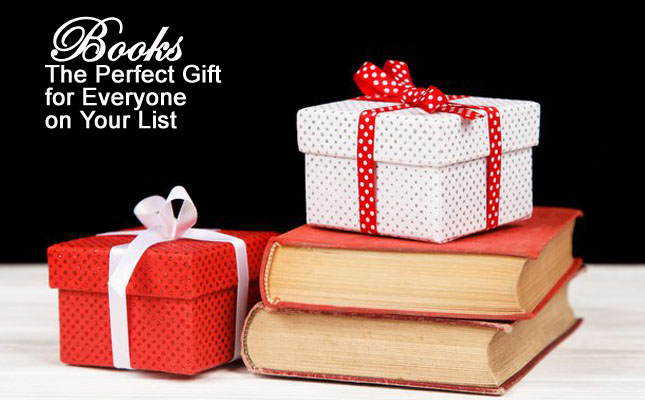 There is something for every gardener in your life, from expert to novice, all will be delighted with these wonderful books from Canada's top experts (who will be joining us at Canada Blooms 2019).

Escape to Reality (see Book Nook Below) by Ben & Mark Cullen, and The New Canadian Garden by Mark Cullen, Dundurn Press available Chapters, Home Hardware and local bookstores, visit MarkCullen.com.
Foodscaping: Practical and Innovative Ways to Create an Edible Garden and Northeast Fruit & Vegetable Gardening by Charlie Nardozzi, Cool Spring Press, available at Amazon, visit GardeningWithCharle.com.
Gardening With Emma: Grow and Have Fun, by Emma and Steven Biggs, Storey Publishing, available at Chapters/Indigo, Amazon.ca, and local bookstores.Available for pre-order now, in stores in February.
Grow Figs Where You Think You Can't and Grow Gardeners: Kid Tested Gardening With Children, by Steven Biggs, No Guff Press, visit StevenBiggs.ca.
Grow What You Love by Emily Murphy, Firefly Books available at Chapter/Indigo and Amazon, visit PassThePistil.com.
Niki Jabbour's Veggie Garden Remix, Groundbreaking Food Gardens and The Year Round Veggie Gardener by Niki Jabbour, Storey Publishing, available at Chapters/Indigo, visit SavvyGardening.com or NikiJabbour.com for more information.
Come out and meet your favourite authors at Canada Blooms
(these books will all be available at the festival in March as well).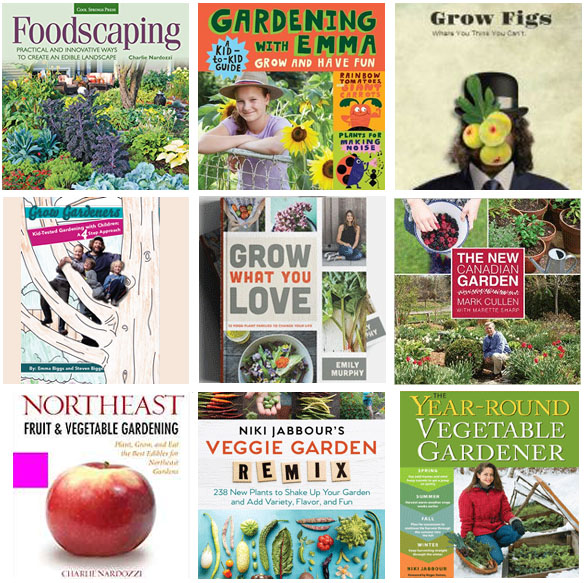 ---
...Or What About Something For The Garden?

Do you have someone who likes to get out and get in the dirt? Here are a few ideas for the garden enthusiast.

Mark's Choice Famous Backhoe is great for planting cultivating and furrowing -- all without straining your back.
Stainless Steel Shovel, the Mark's Choice premium line of digging tools making digging a joy, with a mirror-finished stainless steel blade and premium straight grain hardwood handle
Stainless Steel Gardener's Wash Basket, it is practical enough for gardening, beautiful enough for kitchen counter and perfect for washing off your garden bounty before bringing into the home.
Amaryllis, a sure sign of the holiday season, in all its glory. The extra-large, 32+ cm bulb is guaranteed to impress.
Indoor Greenhouse Kit, why wait for summer? Start your plantings early or grow year-round with this extremely versatile growing kit.
You won't want to miss the lineup of Mark's Choice Products in the Home Hardware Pop-up Store at Canada Blooms in March.
---
...Or How About A Living Remembrance?
Donate to the Highway of Heroes Living Tribute and a tree will be planted for a Canadian Hero. The donation of $150 includes the cost of the tree, as well as the professional services that are required to install the tree along the highway, significant soil remediation and maintenance of young trees to give them the best chance for a long life.

You can dedicate your tree to a fallen soldier, or to whomever you wish (child, grandchild, loved one) by providing their name online or in a note with your cheque. And best of all, donations received until December 31st will be matched (up to $100,000). So take this opportunity to double your impact by giving a Highway of Heroes Tree.

For full details visit: HOHTribute.ca
---
...Or What About The Perfect Stocking Stuffer?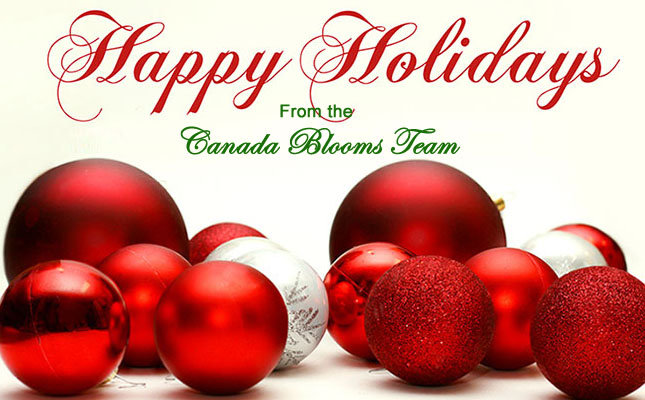 Give that special someone Canada Blooms Festival Tickets.
Regular Admission tickets are online or through the Canada Blooms Head Office.

As a special thank you to all our supporters, exhibitors and volunteers
we invite you to take advantage of our 2-for-1 holiday special!
Now until December 31st you can purchase up to
4 Adult Admission tickets (2 x 2-for-1) for 50% off.
(Note: Children 12 and under are FREE).
Use the ticket link and enter the Promo Code: MERRY.
Thanks to all the sponsors, speakers, exhibitors and volunteers
who make Canada Blooms the most wonderful gardening experience of the spring.
We appreciate all your support.

Tickets will be available at other retailers in early January.
Visit our ticket sellers page for a complete list.
---
Book Nook


Introducing our new book! Escape to Reality is our first book together. It is a collection of essays where we reflect on our collective gardening experience and look at key trends taking shape.

Every good book should be an escape.
This book is a special escape. We have been working on this one for over three years, taking time to reflect on the meaning of the gardening experience. Between us, we have the benefit of two generations of insights. Taken together with the lessons taught to Mark by his own father Len and the teachings of "The Professor", John A. Weall, Lens' mentor and councillor, there is much experience to draw on.

We are very excited about this new book: "Escape to Reality, how the world is changing gardening and gardening is changing the world" is about fresh, healthy food, clean air, pollinators, native plants, the benefits of the horticultural social-exchange that occurs every time a gardener sets foot in the dirt. It is also about the need to fail, the surprising places where inspiration can spring from and it is about hope.
We think every gardener should read it.

Certainly, if every Canadian did read it, we could share a better understanding of the natural world just outside our back door.

Available at all book sellers including Home Hardware and the Toronto Botanical Gardens gift shop. $25.95.
For more information or great gardening advice visit MarkCullen.com
---
Holiday Cookies From Hershey's Kitchen
Why not try some White Peppermint Bark to get in the festive spirit?
Skill Level: Beginner
Prep Time: 5 minutes

Ingredients
2 cups CHIPITS White Chocolate Chips (500 ML)
1/4 cup to 1/3 crushed peppermint candy* (60-80 ML)

Directions
1. Line cookie sheet with wax paper

2. Place whit chocolate chips in medium microwave-safe bowl. Microwave at Medium (50%) 1 minute; stir.
Continue microwaving at Medium in 15 second increments, stirring after each heating, until chips are melted and smooth when stirred.

3. Set aside about 1 tablespoon (15 mL) crushed peppermint candies; stir remaining crushed candy pieces into melted chips.Pour mixture onto prepared cookie sheet; spread to about 1/2-inch (1.5 cm) thickness. Gently tap cookie sheet on countertop to even out thickness of mixture. Sprinkle remaining peppermint pieces over surface. Repeat tapping cookie sheet on counter until candy is desired thickness.

4. Refrigerate about 30 minutes or until firm. Break into pieces. Store in cool, dry place.

Makes about 3/4 pound (375 g) candy.

*Amount of peppermint candy can be increased or decreased according to your own preference.
For more recipes visit Hersheys.com
---
Botanical Treasures At The Toronto Zoo

On your next visit to the Australasia Pavilion at the Toronto Zoo, keep your eyes peeled in the walk-through aviary for a very special coniferous tree. Planted beside the soft-needled Norfolk Island pines in the first garden bed (between the pathway and the tree kangaroo exhibit) is a Wollemi ("WALL-em-eye") pine (wollemia nobilis). Although this tree is only six feet tall, it is highly distinctive with its flattened, elongated leaves. Different from all other living plants, the Wollemi pine closely resembles fossils from 90-200 million years ago, when its ancestors were chewed on by dinosaurs. And just like dinosaurs, this species was thought to be long extinct. Imagine the botanical world's surprise when, in 1994, a grove of these prehistoric trees was discovered in a remote Canyon in eastern Australia! (continue reading)
---
Special Offer: GTA Home & Reno Show
Be an early bird & save!
Toronto Home Shows is offering a special early bird discount from now until December 26th for the GTA Home & Reno Show. Enter promotional code "EARLYBIRD" in check-out and save.

GTA Home & Reno Show Feb 15 - 18, 2019
Be Inspired! Visit the GTA Home & Reno Show to get all the advice you need to tackle any upcoming home renovation project. Use this link to get your 2-for-1 tickets.*

*Discount is valid on adult admission only (2 for $15). Discount ends December 26, 2018.
(Find out more about GTA Home & Reno Show)
---
Canada Blooms Is Looking For Volunteers!

The Volunteer program is open to volunteers age 14 and older who are interested in being a Canada Blooms' ambassador from March 8-17, 2019 (there are some pre- and post-festival postions available as well). Students in Ontario can earn credits toward community hours.

Volunteers MUST be able to commit to a minimum 4 hour shift during the ten day festival. With lots of positions available there is something for everyone. So, come join us! Work a little, Play a little and share in the excitement. If you volunteered last year, invite a friend or two to join you.

Visit our website and sign up today!
If you have any questions please contact:
General Volunteer Coordinators: Marilyn Maleta/Barb Ginsberg at bloomsvolunteers@gmail.com or call Lisa Pascoe at 416-447-8655 x 7721

If you are interested in pre-festival plant organizing and planting, change over and post-festival cleanup, please contact: Horticultural Volunteer Coordinator: Tanya Smith at bloomshortvolunteers@gmail.com or call Derrick Hawley at 416-447-8655 x 7730

If you are a Garden Club of Toronto member and would like to volunteer for the Toronto Flower show please email: gardenclubooftoronto.on.aibn.com

Come volunteer, Canada Blooms needs you to flourish. Please note that both the TTC and GO Train have stops at the Enercare Centre and parking after 4:00 pm Monday-Friday is FREE.
---
Revisit the Gardens Of Canada Blooms 2018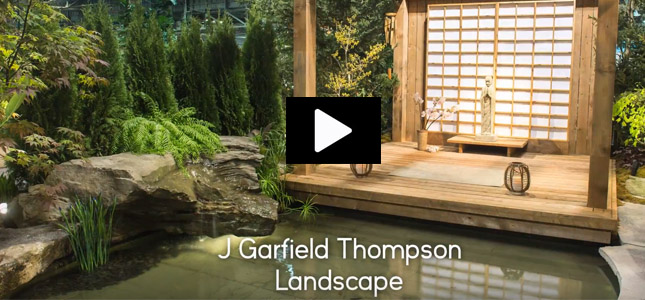 As we are gearing up for Canada Blooms 2019, take a look back at 'The Samurai Garden' built by Garfield Thompson Landscape.
---
CONTESTS

Win A 4-Pack Of Tickets To The
GTA Home & Reno Show

Enter To Win A Copy Of
Escape To Reality

Enter to win a 4-pack of tickets to the GTA Home & Reno Show presented by RE/MAX for innovative products and great advice from real pros.

Looking to scratch a few things off your to-do list, update your kitchen perhaps? Not to worry, all the advice and inspiration you need will be waiting for your at the show.

Contest Closes January 25th
(enter contest now)

Enter To Win A Copy of Ben & Mark Cullen's New Book Escape to Reality.



This book, filled with short narrative essays, is an informed and personal reflection on gardening in Canada from the country's pre-eminent horticultural expert, Escape to Reality goes beyond the hows that are the focus of most gardening books and explores the whys.



Contest Closes February 8th
(enter contest now)
---
Win Tickets To The Toronto Zoo
Enter to win a pair of tickets to the Toronto Zoo

Explore The Toronto Zoo This Winter
As Canadian winter approaches, enjoy over 10 km of wintery trails at the Toronto Zoo and visit our Canadian Tundra animals in their natural winter habitats. Then, escape the cold and enter into the warmth of one of our FIVE INDOOR tropical pavilions!

Contest Closes January 18th
(enter contest now)
---
DYI Evergreen Candle

Looking for something pretty for your holiday table? Better Home and Gardens has quick and easy steps to create a fresh evergreen candle, a combination of the freshness of greenery with the welcoming warmth of candlelight.

What You Need:
Glass hurricane candle holder(s)
Evergreen pieces
Spray adhesive
Pillar candle(s)

Steps:
1. Prepare the glass surface by cleaning it with window cleaner. Then select any flat evergreen pieces you would like to use. Coat the greenery with spray adhesive.


2. Wait a few seconds for the adhesive to get tacky and then attach each piece to the container with the ends hanging from the bottom of the container.


3. Allow the greenery to dry for a few minutes. Then trim the bottoms with sturdy scissors, floral snips, or garden shears.

4. Enjoy.
---
Upcoming Events

Don't miss the annual Christmas Flower Show at Allan Gardens Conservatory. From December 2nd to January 6th the Conservatory will be decorated and filled with thousands of plants including over 30 varieties of poinsettia.

Also, the Centennial Park Conservatory will have their annual Christmas Flower Show starting on December 10th.

Drop by and visit, entrance is free and it is a wonder to see.
(discover more)

Check out the pictures on our Facebook page.