By Jacki Hart CLP
Prosperity Partners program manager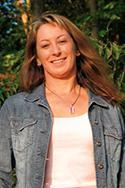 One thing I never thought about for a long time with my business was how to get out of it when I wanted to, and to come away with a little something worthwhile to show for my years of effort. Most entrepreneurs and 'solo-preneurs' have a hard enough time juggling the day-to-day balance and challenges in their business – let alone to make time for planning for an exit strategy from their business.
Planning for that exit requires a lot of thought and preparation – often years in advance. I found out the hard way that selling a business will involve determining its value without me, the owner. And, selling a business has no comparison to selling a car, or a piece of real estate. It is a long and complicated process that requires negotiation, tax implications, flexibility, and air tight systems. All are required to ensure smooth transitions between owners, and with customers and staff.
This month, I invited Roy Sieben from SB Partners to answer some questions about succession planning. SB Partners is working to share resources with the Prosperity Partners program. The business is fully engaged with many LO members on their respective journeys to prosperity. Here are Roy's answers to my questions:
Q. Please explain the concept of succession planning relevant to small businesses and 'solo-preneurs.'
A. Succession planning is a process, not an event. In developing a plan, you need to have a clear understanding about where the organization, your current needs and your mindset are now, and where you want to be at a determined time in the future. Then work out how to bridge the gap between now and the end date. In summary, that becomes your exit plan.
Q. Who should be thinking about succession planning?
A. Anyone who is in business should develop an exit strategy. You will exit your business. It is inevitable that someone other than you will own and run your business in the foreseeable future. The question is, when? (Jacki's note: unless you are planning to fold and retire – in which case you will not have any return on your time invested in the business, nor a retirement income.)
Q. At what stage of business should an owner start the succession planning process?
A. Personally, I think that smart business owners begin to consider succession planning within the first five years of business. What we are striving toward is to maximize the value of the business. Having that objective clear in your mind will assist in making decisions about investment in infrastructure, employee training and other long term investments that will contribute to increased business value.
Q. Where do you start with succession planning?
A. The process begins with you. You are probably not planning to suffer a serious illness or accident that will prevent you from running your company, but in life there are no certainties. Ask yourself these questions: What would happen to the business without you at the helm? Who could run your business effectively in your absence? Who would you want to run your business? Who would actually want to run your business? Are they ready? What income would you, or your family require to maintain your lifestyle? How much is the business worth? Do you have appropriate insurance in place? Are your legal affairs in order in terms of wills, shareholder agreements, etc.? The answer to these questions will set the stage for next steps in the succession plan.
Q. How do I put a value on my business?
A. In addition to the value of the assets which a company owns, the value of a business is a function of its ability to generate cash flow and of the risks associated with those cash flows. Valuation is generally based upon a multiple of projected annual cash flows, which is generally estimated on the basis of earnings in the last three to five years. The multiples used will generally reflect the particular risk factors associated with the company and its industry.
Q. What factors affect the value of my business?
A. Business value is determined by a variety of factors such as its reliance on the owner, the level of infrastructure in place (or not), diversity of customer base, stability of supply, stability of company revenue stream, not to mention reputation.
Q. Who do I turn to for advice?
A. Succession planning requires input from a variety of sources: your chartered accountant, lawyer, insurance specialist, banker, personal financial planner and possibly a specialist in succession planning and facilitation.
Q. What is the most common method of succeeding a business to family, to employees, to a third party?
A. In my opinion there is no common method of succeeding a business, as each business and each purchaser is unique. You may or may not have a family member who wants the business, or is capable of managing it. You may or may not have employees who want the business, or are capable of managing it, and perhaps a sale to a third party would provide the best possible outcome to you and your family. The process of succession planning should provide the answer.
Q. Who are the players I need to involve to properly and legally sell my business?
A. Your chartered accountant and lawyer will be integral to the successful negotiation of the sale. Proper planning can have a significant impact on the tax cost of the transaction. Ask the right questions. Make sure your advisors are experienced in purchase and sale of businesses.
Q. What advice do you have in dealing with personalities during the process, particularly family members?
A. Often, emotions run deeper than common sense. Using an independent facilitator can assist a business owner and family members in resolving distracting and potentially toxic disagreements. An independent facilitator can assist in working through these difficulties, often with the input of other specialized professionals.
I highly recommend you take a moment to think about your retirement plan, and your future in your business. Please take a moment to go to
http://www.horttrades.com/prosperity
on what's new in program offerings – we're growing all the time! Visit the Prosperity Forum – and start a 'thread' with a question or comment –
www.horttrades.com/forum
. - It's there for YOU.
---
Jacki Hart may be reached at
prosperity@landscapeontario.com
.