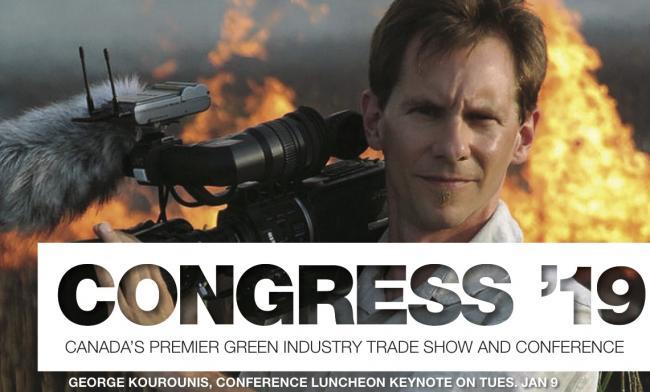 For immediate release
September 20, 2019
Media contact: Heather MacRae
Tel: 1-800-265-5656 ext 323 or Email: showinfo@LOcongress.com


Success achieved with increased knowledge
Register for Congress'19, Canada's premier event for green professionals


Toronto, Ont. – Green professionals, with a desire to acquire horticultural knowledge or business management skills, should plan to register for Congress Trade Show and Conference produced by the Landscape Ontario Horticultural Trades Association. Experts offer time saving advice, information, insight into trends, and tips on how to make businesses grow and prosper. Congress Conference'19, marks the 46th year of the event featuring a newly formatted schedule, valuable horticultural content and game changing topics. The event kicks off with sector specific events on Warm-up Monday, January 7th. The re-engineered conference and trade show, run January 8-10, 2019, at the Toronto Congress Centre.

Optimally timed, the trade show features more than 600 multinational vendors in over 1300 exhibits spread over ten acres.

Congress is co-located with the Canadian Fence Industry Association's Fencecraft, a show-within-a-show. Visitors can explore some of the nation's leading wholesalers and manufacturers of fence products and related services.

A prosperous and profitable landscape business's best asset is a knowledgeable and skilled workforce. Green professionals can register for both the industry specific, individually priced events on Warm-up Monday or purchase a full or one-day conference pass. The LIVE series of demonstrations are included with trade show registration.

Warm-up Monday – January 7, 2019
Don't miss these events
Use of cultural practices that optimize growth of grasses and minimize conditions favorable to pest insects, weeds, or pathogens. Attendees will earn 6 CECs from the IPM Council of Canada.
Help shape the future of landscape design, learn about powerful design alternatives, get creative with the interactive design challenge and discover how to make money.
An event, open to all Landscape Ontario members, is a connected member-based social media group who support and help one another with real-time issues and answers.

Congress Conference '19 – January 8-10 – Newly formatted - Featuring New Education Partners
The perennial favourite Congress Conference runs three days, January 8 – 10 and has a time-friendly schedule to ensure delegate attendance at the maximum number of sessions. The modified schedule includes a lunch-time keynote by George Kourounis (see photo at top of page), an award-winning explorer with his own adventure TV program, Angry Planet, who draws parallels on his experiences from setting goals, taking risks, and facing countless "storms." The same skill set used to face the most dangerous weather can also help work green professionals through everyday workplace and personal challenges. The schedule, conference sessions and speakers can be found at LOcongress.com.

New for 2019, Landscape Ontario has partnered with some exhibiting companies committed to the success of their customers. The Education Partners will present topics spanning technology to the shrinking labour market, all geared toward customer's businesses becoming more profitable.

LIVE Series – Hands-on Demonstration Stages – January 8-10
LIVE series of hands-on demonstration stages, free with trade show registration, offers the opportunity to hone green professional's skills in everything from how to handles tree care, create an extraordinary hardscape or minimize company vehicular accidents and adhere to road safety. Each of the Hardscape LIVE, Drive LIVE and Green LIVE features offer two sessions daily.

Registration for Canada's premier green profession trade show and conference is now open. Visitors have the option of registering for the trade show, Warm-up Monday conferences, and/or a one- or three-day conference package that includes admission to the conference sessions, trade show and the popular Tailgate Party.

Media may register and find details on the conference, exhibitors, events and speaker profiles at LOcongress.com. For additional information contact Linda Nodello at showinfo@LOcongress.com.


- 30 -


Landscape Ontario's Congress is Canada's premier green profession trade show and conference, rich in education, multinational vendors, innovative product and networking opportunities. The timely and comprehensive four-day, top-rated conference program features acclaimed experts.




Landscape Ontario Horticultural Trades Association is one of the most vibrant associations of its kind, comprised of over 2,500 members, ten sector groups and nine local chapters. Its trade mission is to promote the horticulture industry in Ontario, and its public mission is to promote the joys and benefits of green spaces.




The Canadian Fence Industry Association is a non-profit organization representing contractors, retailers, agents, wholesalers and manufacturers of fence products and services. They are dedicated to representing high construction standards as well as a high level of ethical business behaviour in a competitive market place.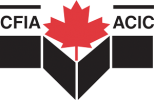 Landscape Ontario Horticultural Association 7856 Fifth Line South, Milton, ON L9T 2X8
Manage your email preferences